The Truth Behind Cuban Cigars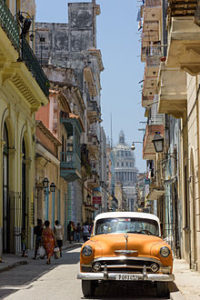 Had to share this post written by my good friend Lincoln Salazar, CEO and Publisher of Cigar & Spirits Magazine with regard to his opinion on Cuban Cigars.
There have been many articles written about Cuba recently, most notably- Cuban cigar sales opening up to those of us in America.
This is big change in policy, but by no means will it be an overnight process- The embargo, which currently blocks the legality of Cuban cigars in America, is something that has been in place for over 50 years. It isn't as if President Obama can just waive a magic wand, instantly providing us with an unlimited supply of Cuban cigars, and vacations with American flags waving behind a Jet ski you rented out on shore.  The logistics that go along with removing an embargo could take years.