I hope you all had a wonderful Memorial Day weekend! Mine kicked off at the Hyatt in Newport Beach for the Cigar and Spirits Tasting event, where I stood and walked in  4 inch heels and did not sit down for at least five hours. The good news was that with all the cigars and spirit samples, I was feeling no pain! Since most of you reading this are probably men, you may not be able to relate completely to the "high heel pain" and how it takes a toll on your body after awhile, but us ladies still feel the need to sport them anyways.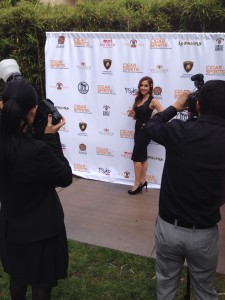 Having decided earlier in the week to host a Memorial Day bbq, I woke up Saturday morning with a wild hair to "fix up" my patio. I like to entertain, and usually play hostess when I am in town, so I figured it would be a worthwhile project to replace the existing bark exterior with pavers for added space. Not to mention that I get to wear sneakers while working which beats high heels anytime!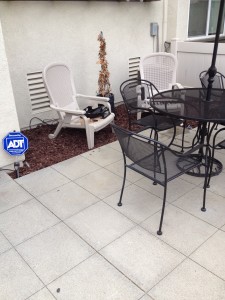 Seven-forty-five a.m. I was at Lowe's buying pavers and sand, and after bribing a friend to help (thank God for stogies), began the process of laying pavers. All was going well with Rolling Stones radio blasting, coffee, cigars and cool weather. That was of course until the dome drain that was hidden under the bark became exposed and my smooth-paver-laying-session was put to a stand still. Like any D.I.Y. home project, the unexpected is inevitable , and in this case cost me an extra $75 bucks and three hours of precious time. After the fourth trip to Lowes, I began to regret my impulsive decision, and with the clock ticking, no amount of cold beer or cigars could take the frustration away. Finally, after over twelve hours of hard work, the pavers were set and done! By this time it was nine p.m. and I was beyond exhausted so I decided to call it a night.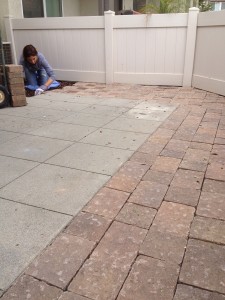 Early the next morning I gave my patio the finishing touches including a bigger bbq, new planters, fresh flowers, a vine wall to hide my unsightly  a/c unit, a new bench, and cushions to spruce things up. At last it was ready to go and now it was time to cook before guests arrived.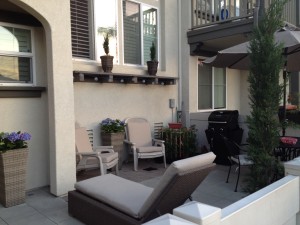 My menu consisted of chicken molé poblano, beans, rice, fresh salsa and a bbq'd tri-tip tacos!
Now for the good stuff...dessert! As you may have guessed from the title my dessert consisted of a San Lotano Maduro (lancero) and Patron XO Cafe Dark Cocoa.
This was my second time having this coffee flavored tequila concoction. Although this isn't my normal "go-to" it certainly made for a tasty treat, and satisfied my sweet tooth.
Like most of my spirits, I served this tequila liqueur neat and after taking a few whiffs from my glass, I knew this would be an excellent match with my San Lotano maduro. To the nose there were rich notes of coffee with a slight baking cocoa faintness. When I took a sip, the tequila was noticeable, but smooth, similar to the Patron silver, but less bite. The finish was surprisingly dry but consisted of dark chocolate, freshly roasted coffee, bits of caramel nougat, and a trace of vanilla.  Taking a few puffs of my San Lotano, I immediately noticed the enhancement of the cigars' natural cocoa flavor, and a sweet earth took the forefront over the normal nuttiness that I usually get from pairing this cigar with rum. I love the way a spirit can change the experience of a cigar.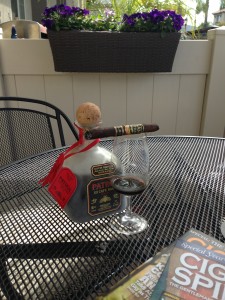 Overall the combination of fresh roasted coffee, decadent dark chocolate, sweet earth and hints of caramel made this a winning combination for anyone looking to change up the normal dessert routine. After my long weekend of work, this was an excellent and I must say well deceived treat!