A Taste of Mexico: Food, Cigar & Spirit Pairing
What is a "Taste of Mexico" you may be wondering? I decided to create a unique and fun segment combining a few of my favorite things...cooking, cigars and spirits! This is me in my comfort zone and demonstrates my favorite passions all in one place. It also helps to address one of the most common questions I get asked; where do I come from and how did I get into cigars?  I dedicate this first video to the special women in my family who not only taught me to cook, but also that our place is not just in the kitchen but outside singing, drinking and smoking with the men too!  While my video doesn't feature the music it should  (since YouTube likes to block my other love), if you're reading or watching this video while preparing food, turn your Pandora stations to Ramon Ayala, or Vicente Fernandez and let's get cooking!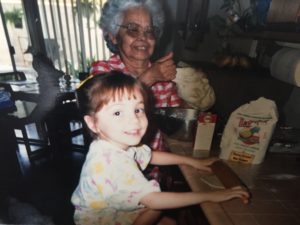 To begin let me make the disclosure that this is my style of cooking, this is by no means a Rachel Ray or Julia Childs special, my kitchen is nothing fancy, my cookware is far from shiny and new, I also rarely measure a thing. That being said, I love to cook and anyone who has ever tasted my food will agree that I am no stranger to the kitchen. This time I decided to work this pairing backwards. I had just picked up a fine bottle of Don Julio Añejo tequila and tried to match something that was easy to make and would go well with the Luchador cigar featuring a flavorful Mexican San Andres wrapper to keep with the theme. Chipotle meatballs was the first thing that popped into my head.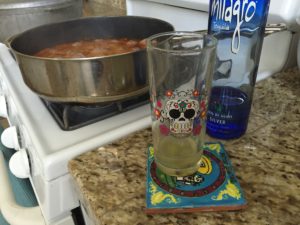 Here are the ingredients you need to make these very simple, but flavorful recipe:
2 lbs of ground beef or (you can also mix 1/2 ground pork or ground turkey if you prefer)
3 eggs
2 heaping tablespoons of minced garlic
1/2 cup bread crumbs
2 pinches of ground cumin
sea salt
fresh black pepper
Mix all in ingredients together in a large bowl, set aside while you prepare sauce
For the sauce:
6-8 roasted tomatoes
4-6 chipotle chiles plus a couple teaspoons of their sauce
2 tablespoons minced garlic
1 cup approx. chicken broth
large pinch of ground cumin
2 pinches of oregano
blend all together in blender or food processor
add to large skillet with small amount of olive oil and more minced garlic, bring to light simmer and add meatballs. Cook for 45 min.
For the rice:
1 cup white rice
1 teaspoon olive oil or vegetable oil
1 giant tablespoon of minced garlic
1 large tomato, chopped
1/2 white onion, chopped
1/2 can of tomato sauce
2 cups chicken stock/broth
1/2 teaspoon of Knorr Suiza spice for best flavor
add rice to pan with oil and garlic to lightly sauté, keep stirring so rice does not burn, but allow it to lightly brown as much of the rice as you can. Add onion and tomatoes sauté for about 2-3 minutes then add tomato sauce and mix around for about a minute then add 2 cups of chicken stock/broth stir and cover turn heat to low. Keep lid on and allow to cook for about 25-30 minutes or until rice can be split with a fork to the bottom with no remaining liquid. Return lid and allow to continue to fluff a bit before serving.
Complete your "Taste of Mexico" pairing with Don Julio Añejo tequila and a Sam Leccia Luchador cigar. Your tequila can be served neat or with a couple ice cubes, but I prefer neat for full flavor. The cigar should be smoked a little first before adding the tequila to the mix, for full experience. The cigar features a rich, flavorful wrapper grown in the San Andres region of Mexico. The flavor notes with the full pairing experience can be found in the video below.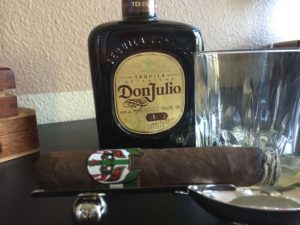 I hope you've enjoyed this unique segment. My next segment will be "A Taste of Brazil" stay tuned for that video.
Thanks as always for following along... Cheers!