What a treat it was to be invited to the grand opening of the new authorized Lamborghini dealership in Newport Beach this past Tuesday night. Admiring the gorgeous array of hot flashy cars I was mesmerized, like most, by the heavy snorting of the raging bulls strong V12 engines pulling in to park. What a sight!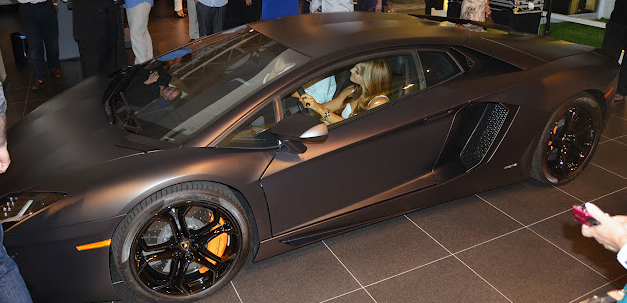 Upon entering I was immediately drawn to the pearl white Gallardo LP 560-4 Spyder. Like many, it's easy to be drawn into the exotic beauty of the Lambo from afar. However, sitting inside, I could really appreciate the intricate detail of the Lamborghini all the way around. I can't wait to buy one of my own someday!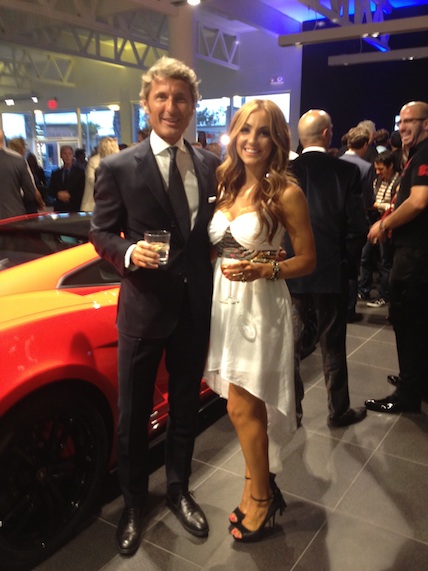 Mingling throughout the crowd with my glass of Chardonney in one hand and my unlit Padron 1964 in the other, I met Lamborghini's CEO Stephan Winkelmann. He admired my stick although he is not a cigar smoker.
Moments later was the big event....the unveiling of the new concept car by Lamborghini- the Sesto Elemento!
Magnificent in design and structure made almost entirely of carbon fiber inside and out!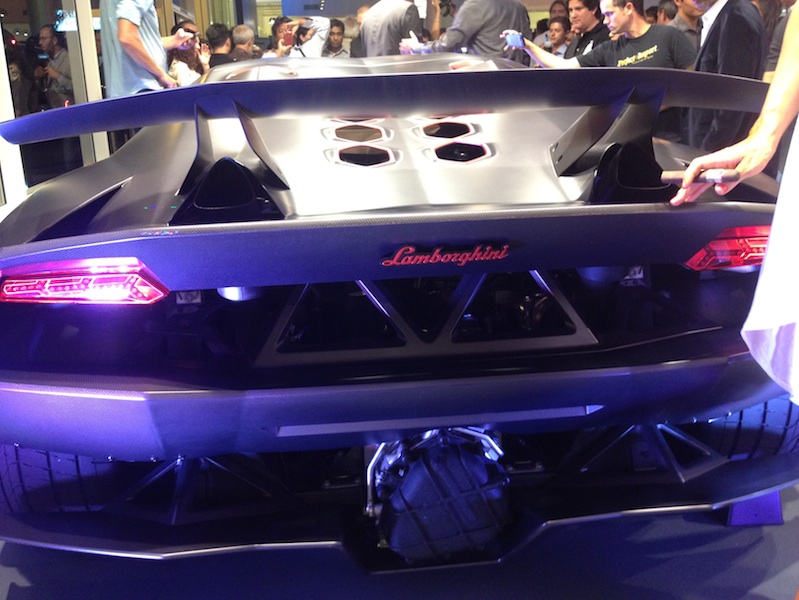 The car itself is not street legal and weighs about 2200 pounds. There are only 20 of this particular beauty that are made, pricing in at about 2.2 million. A racetrack dream with its ability to go from 0 to 60 in 2.6 seconds!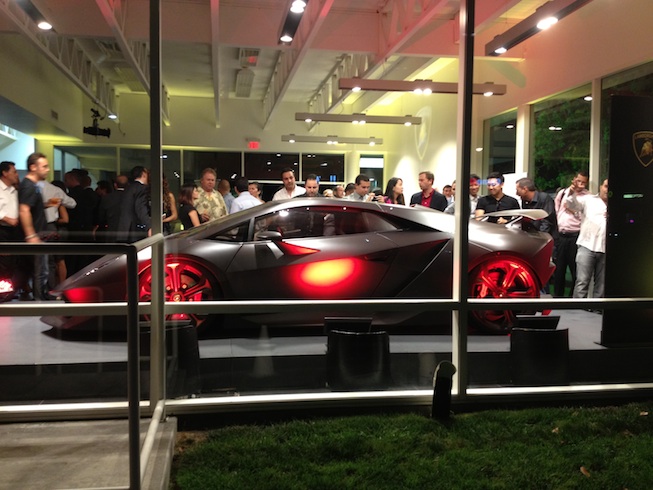 My question to you all is…
Would you smoke in your Lamborghini or not?
Cigar Vixen at the Lamborghini dealership opening in Newport Beach, Orange County, California.