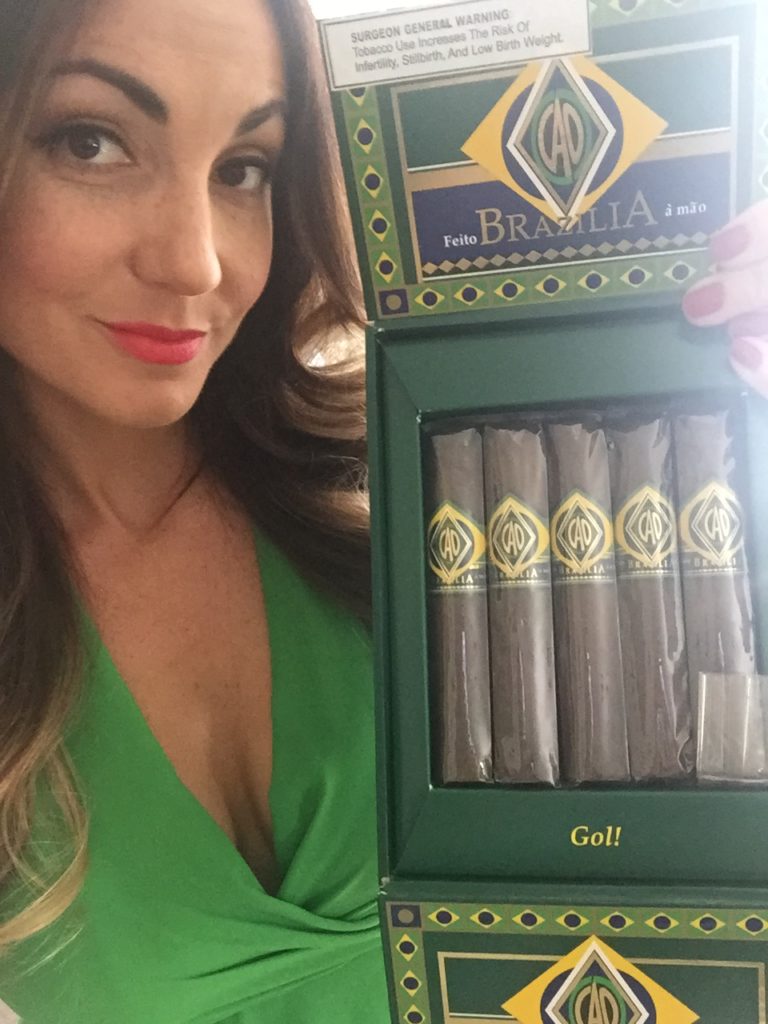 Join me for the second video in my "Taste of" series, this time we explore the fabulous colors and tastes of Brazil!
Featuring the flavorful CAO Brazilia paired with a traditional picanha and caipirinha.
Recipe for Picanha:
Picanha is the cap that sits on top of the Top Sirloin butt roast, part of the coulotte muscle.
Cut off the under side of meat's excess fat, but leave all top layer fat intact.
Cut into strips, use 2-3 fingers width apart
Use large skewers to create crescent moon shape with meat onto skewer
Rub with rock salt - on meat only, not fat
Let sit for 10-15 minutes prior to grilling
Dust off excess salt and grill carefully turning meat so as not to burn any one side, but cook evenly. Remove from grill and shave small pieces off to eat, then place skewered meat back on grill. Repeat as necessary


Caipirinha recipe:

Cut half of lime into strips (after removing center white part of lime)
add 2 T. sugar to lime in glass and muddle
Add ice to fill cup
Add 2 shots of cachaça to drink and shake or stir
Drink responsibly!
About the CAO Brazilia:
In 2001, CAO released Brazilia which used a Brazilian wrapper (Arapiraca) that not a lot of people were using at the time. The more popular Brazilian tobacco was Mata Fina. The cigar's unique flavor, full blend, and stand-out packaging made it a quick success. Today, Brazilia is the second best-selling cigar brand for CAO behind Flathead.

The cigar components-

Brazilian Arapiraca wrapper

Nicaraguan binder

Nicaraguan filler

Tasting notes include:

nutty
black pepper
bitter sweet chocolate
rich maduro flavor

Pairing the CAO Brazilia with the caipirinha and piranha add a delicious woodsiness and a sweeter feel to the existing chocolate taste in the CAO Brazilia. There is also a noted slight citrus that blends well into the overall profile to create a memorable, refreshing and very flavorful smoking experience.
MUSIC PLAYLIST
"Desafinado" - Stan Getz & João Gilberto
"Samba da Bencao" - Bebel Gilberto
"Bom Sinal" - Celso Fonseca
"Corcovado" - João Gilberto
"Cama y Mesa" - Roberto Carlos
"Mais Que Nada" - Sergio Mendes & Brasil '66
"Flowers" - Cibo Matto
"Air Batucada" -Thievery Corporation
"So Nice" - Marcos Valle
"Aganjú" - Bebel Gilberto
---GIVEAWAY RULES---
See my Instagram for complete giveaway rules @cigarvixen
Thanks for watching!