Blended by the legendary Carlos Fuente Sr., Casa Cuba Flor Fina Pre Release 2013 features an Ecuadorian wrapper over Dominican binder and filler and at the time of it's debut at the IPCPR trade show in 2013, it had been a long anticipated treat. Available in 4 sizes : 4 1/2 x 54, 5 x 50, 5 1/2 x 44 and 6 x 52.
For this particular review I received the cigar compliments of Peter Shaw at PCB Cigars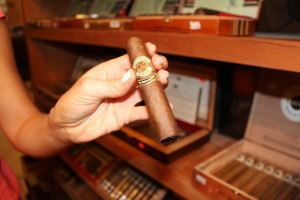 After cutting and lighting the Casa Cuba I was hit with an immediate sour bite that lasted  a few puffs in. after that initial sourness the cigar seemed to become slightly creamy, and I picked up hint of cocoa. However there was a tanginess that came into play and seemed to overpower the cigar and linger on my palate for a little longer than I preferred, but I kept an open mind while I continued smoking.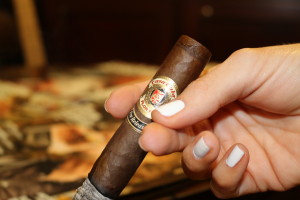 The second third picked up bits and pieces of anise and a rather woodsy character along the lines of aging oak. I still picked up a tangy element that I have to admit I was not a huge fan of, but it was not as strong a flavor as it was in the beginning. Construction was spot on with razor sharp burn line and open draw.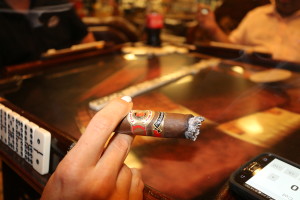 The final third carried a creaminess that helped fill my palate with the pleasant cocoa notes I seek out in most cigars. As I progressed past the lower band that familiar zing of tanginess reared its un-invited head again and while I'm sure most would argue with my opinion of this particular cigar, I have to say it left a bad taste on my particular palate.  I will say it was made exceptionally well as I had zero problems with the burn or draw, I just didn't care much for the flavors.