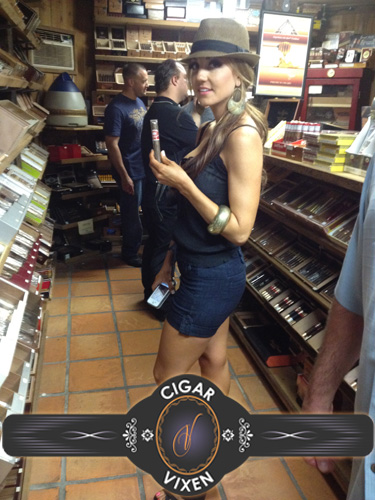 Cuban Cigar Factory
551 fifth avenue
San Diego, ca 92101
619-238-2496
Website: cubancigarfactory.net
Top selling cigar = Cuban Cigar Factory Cabinet
Carries about 40 different brands
Humidor Temp and Humidity 70/70
Local fine dining Recommendation = Searsucker, new American cuisine with a top rated champagne brunch on Sundays
Cuban Cigar Factory is located in the historic Gas Lamp quarter of San Diego. A very casual ambiance and knowledgeable staff. Upon entering I was a greeted by the classic cigar shop Indian, as well as the General Manger, William Murken, who was pleasant and willing to answer a few of my questions pertaining to the shop.
CCF has been in business since 1995 and carries its own exclusive brand of cigars. Ironically the CCF cabinet happens to be their top selling cigar. Until a few years ago, the shop used to feature hand rollers making their own famous house cigars, after business demand went up, they now produce their private label overseas. They do however still offer cigar rollers for special events, as well as a private VIP room.
They feature a full bar, specializing in fine wine and microbrews, with big screen TVs to catch any sporting event that may be headlining as you puff a nice drag of your favorite cigar in the cozy lounge area.
They do host events in house about every 2 months, and a schedule is available on their website.
All and all a great place to visit for a good smoke and relaxing glass of wine.
What was your experience?