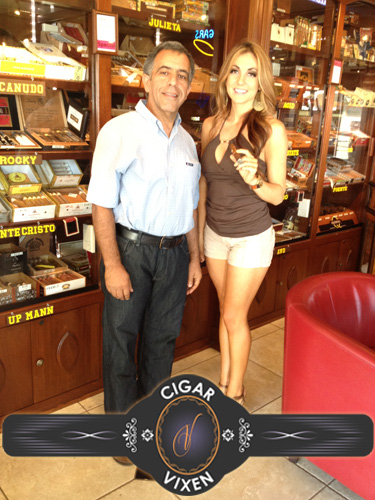 Cubana Cigars
1400 S. Coast Hwy
Laguna Beach, CA. 92651
949-715-9400
Shop hours
1-7 everyday, closed Mondays
Humidor 68 humidity and 74 temp
In hot pursuit of an Oliva Serie V (number 22 on my list) I stopped in at Cubana Cigars in Laguna Beach and found a great shop to grab a smoke and view the water. The owner, Russ was very pleasant and accommodating. He was more than happy to stay open after hours to interview and give me a full tour of his shop, as well as allowing me to sit and enjoy my Oliva.
Cubana Cigars has been in business for about 9 years. They carry a great selection of roughly 30 different brands. Russ doesn't have one specific top seller, "they all sell" is what he stated. Something I hadn't noticed elsewhere was a side wall of cedar lockers. For $250 a year, you can rent a locker to store cigars, or anything else you might want to enjoy at his shop.
Cubana Cigars does not host events, but they offer a fantastic location with a pleasant view of the water. Sit outside on terrace lounge area where you can enjoy a beer, a glass of wine or a coffee with a gorgeous view of the water. I will definitely visit again!
What's your experience?