Hello again, it's Delicia the Cigar Vixen! I just got my ticket for an up coming event -It's The Smoking Good Time!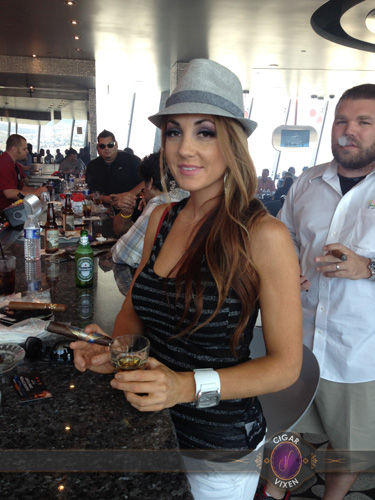 So here's some of the details… for my ticket I will get to enjoy:
Two Premium Cigars
Top Shelf Alcohol
Fine Food
And My Favorite… Live Music

Can you think of a better combination?
The Smoking Good Time is held monthly, on the last Sunday of every month from 2pm to 5pm. A spectacular location, near the top floor of the casino with a gorgeous view of the desert. It's like smoking in the clouds!
Now you want to here the crazy part? You can purchase tickets online for $25 per person or $35 the day of. Twenty five bucks for two cigars, booze, food and live music. That's a no brainer! The dress attire is casual, but I'll be doing a Summer theme. I'm looking forward to going and hope to see you there.